new brunswick's campground
West River Camping
Whether you're looking to explore New Brunswick's famous trails, enjoy a private dome and hot tub experience, or sit back and count the stars, there's no place more friendly and relaxing than our little slice of West River. 
Only 12km from Alma and Fundy Park!
Check dates
things to do
rustic cabins
Our beautiful rustic cabins are hand built by the owner of the campground, Scott McMillan. Even though these cabins are on the smaller side (Roughly 12′ x 14′) you will find them to be on private lots and all within a quick walk to our 4 station bathroom. Our cabins can sleep up to 2 adults and 2 small children. Bring your own linens and pillows and you're all set! 
DOMES
New in 2021 we've added two domes to our campground that are ideal for couples to get away from it all. Our domes are known for their privacy and feel like they are a true glamping experience. Our domes come with a 3 piece bath, kitchen area, robes and their own private wood-fired hot tub! (firewood included) 
20 and 30 AMP 
Our campground is surrounded by fir trees making it rather private. Many campers have mentioned how they love the privacy and quiet/peacefulness they get when they stay here. Our 20 and 30 amp sites can be used for trailers or tenting!   
RV Trailer
We have one 27′ trailer that sleeps 2 adults.  It has it's own private bath, kitchen, and everything you need to make your stay at our campground as simple as possible. You get the entire RV experience without the expensive RV ownership costs. 
FAQ
Frequently Asked Questions
Do you allow pets?
Yes, we are a pet friendly campground. All sites except the RV trailer and domes can have a fur friend!
Where are you located?
We are just 12km from Alma and 2-4 minutes from 2 amazing hidden gem beaches. 7359 NB-114 West River Alma, New Brunswick E4H 2L1.
How much do your sites cost?
 Our sites range from an average of $50 for a 20 amp site, $60 for a 30 amp site, $100 for a rustic cabin and $140 for a RV Trailer. Domes start at $250 and include a hot tub rental.
Is there a minimum night stay?
The Rustic Cabins, Domes  and RV Trailer require a 2 night minimum on weekends. All other sites do not have minimums.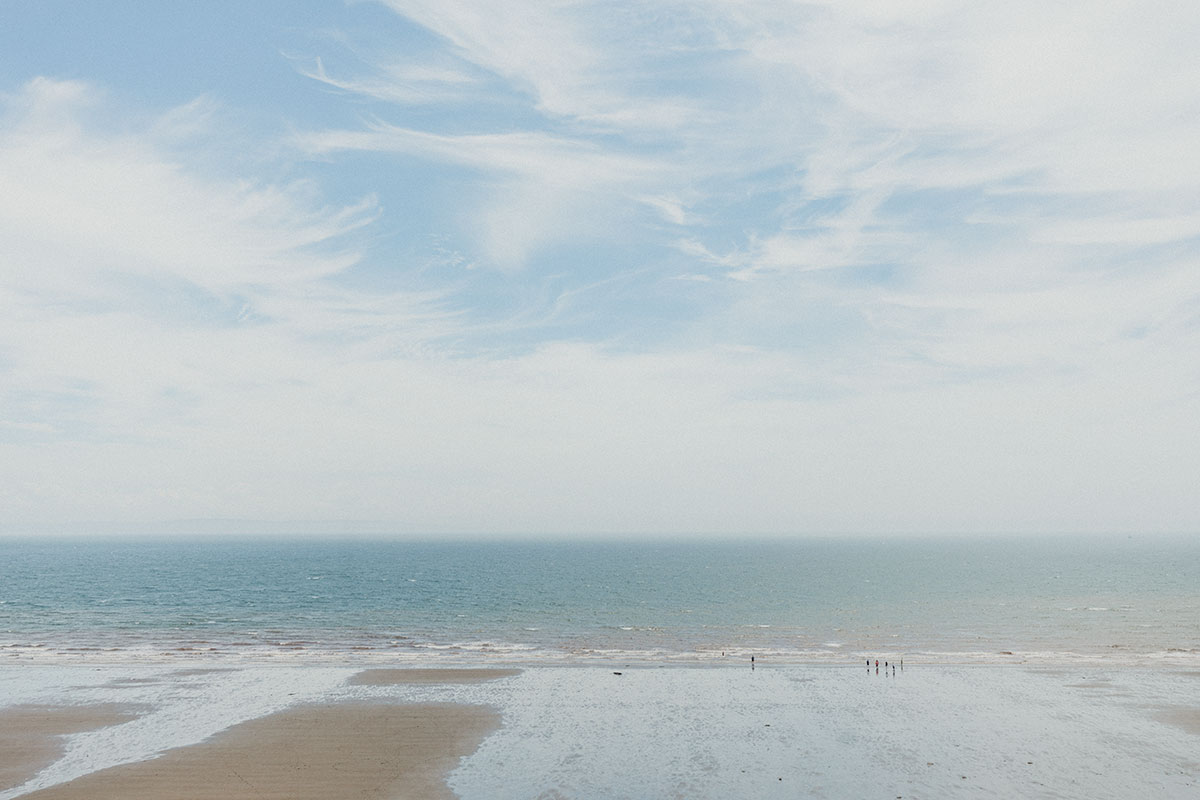 Dennis Beach
Only 3 minutes from the campground and one of the best kept secrets around! With moderate difficulty to get down to, it takes a steady balance and guidance from a rope to descend to this incredibly large and beautiful beach.  Typically, on nice days there are no more than 20-30 people providing lots of privacy. Go when the tide is out and you will be able to walk in the sand for hours!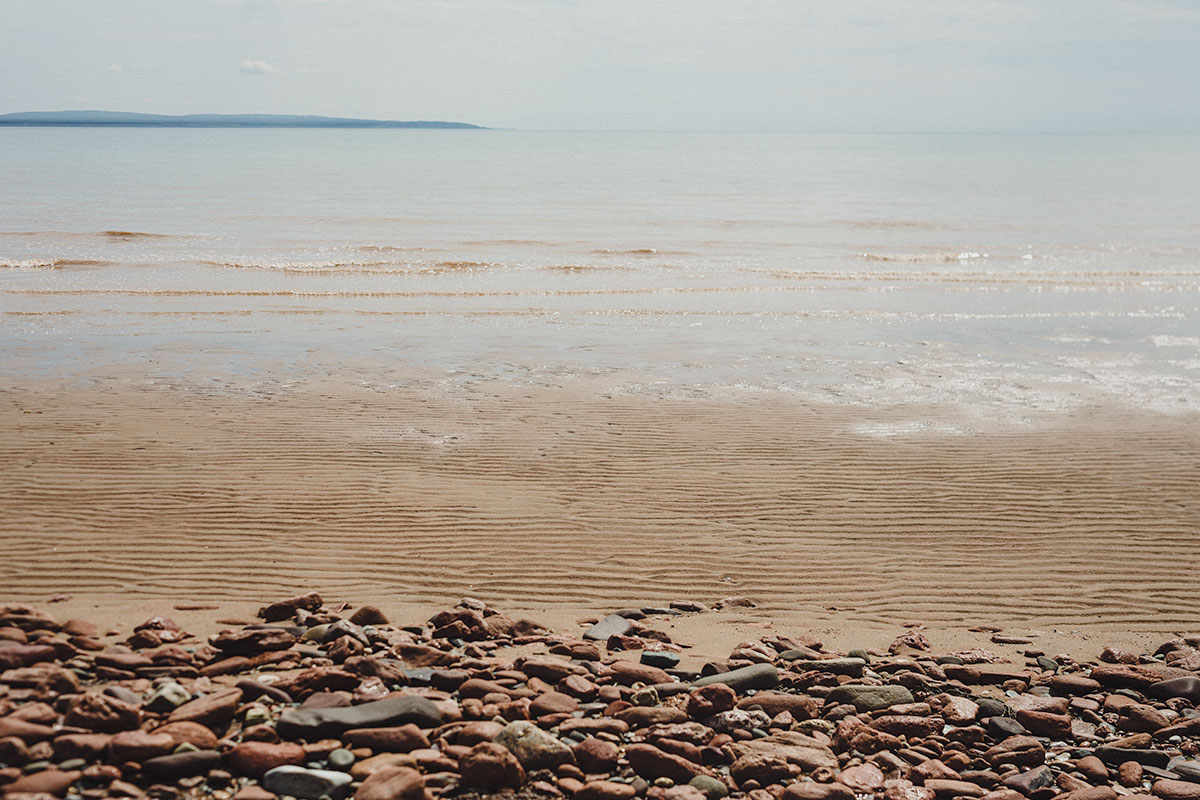 waterside beach
Within a 4-5 minute drive from the campground and easy access to get to. There's a small parking area for 4-6 cars and is rarely used by tourists. You may see a local walking their dog while the tide is out. You can see for miles down the coastline while collecting sea glass and unique rocks.