RELEASE DATE: Jan 9, 2023
In the video above, owners of West River Camping, Scott & Melissa McMillan, take us on a day adventure along the Fundy coast. Now that the new connector road has been finished many people in and outside the province are wondering what the drive looks like. This video shows just that along with some of the more popular stops along the way.
They begin their day trip journey in their RV starting in West River (open May long weekend to the 1st weekend in October). They continue down through Alma and Fundy National Park until they get to the new connector road (Shepody Rd). They turn left off the new connector road and head into the new Fundy Trail Parkway. The 1st stop is the new observation deck of Walton Glen Gorge. This is breathtaking in person and a short hike (1.2km) or bike ride (3.2km). There is also an option to go down to the falls with steep stairs just over a km long (as mentioned in the video).
They continue into the Fundy Trail and stop at the Seely Beach Lookout. It was a bit foggy the day the video was taken but the views are still amazing. Continuing down the Fundy Trail they visit Melissa's old camping spot when she was a child. This was before the Fundy Trail was built into what it was today. She shares stories of where she camped and showcases the popular walking bridge that kids and kids at heart enjoy. You will often find families swimming here with wildlife all around. 
Scott and Melissa then venture outside the park to the famous Caves in St Martins, a place where you can enjoy a walk into the caves at low tide, and enjoy an amazing meal at one of the two on-site restaurants. They are known for their world-class seafood but have plenty of options for all diet types.
It is recommended that you pay close attention to tide levels if you plan on going down to the beaches along the Fundy Trail as some of them are more accessible when the tide is out. This goes for the Caves as well.
This day trip can be a light sightseeing version or you can make it strenuous and test your hiking or biking skills down very steep inclines and declines. It's a good option for all fitness levels.
Lastly, this trip along the Fundy Coast provides some of the most breathtaking views New Brunswick has to offer. Between Fundy National Park, The Fundy Trail, and St Martins you have many great options for an amazing experience.
If you plan on staying at West River Camping both nights doing this day trip, you can loop back around through Sussex (additional 25-minute drive) to do some shopping! Sussex has many great local shops along with your typical larger retailers and grocery stores.
The easiest way to get directions to do this day trip is entering "West River Camping" in Google Maps, then "St Martins Sea Caves" as the destination. There are only a few turns for the entire trip so it's very easy to navigate.
Happy Camping!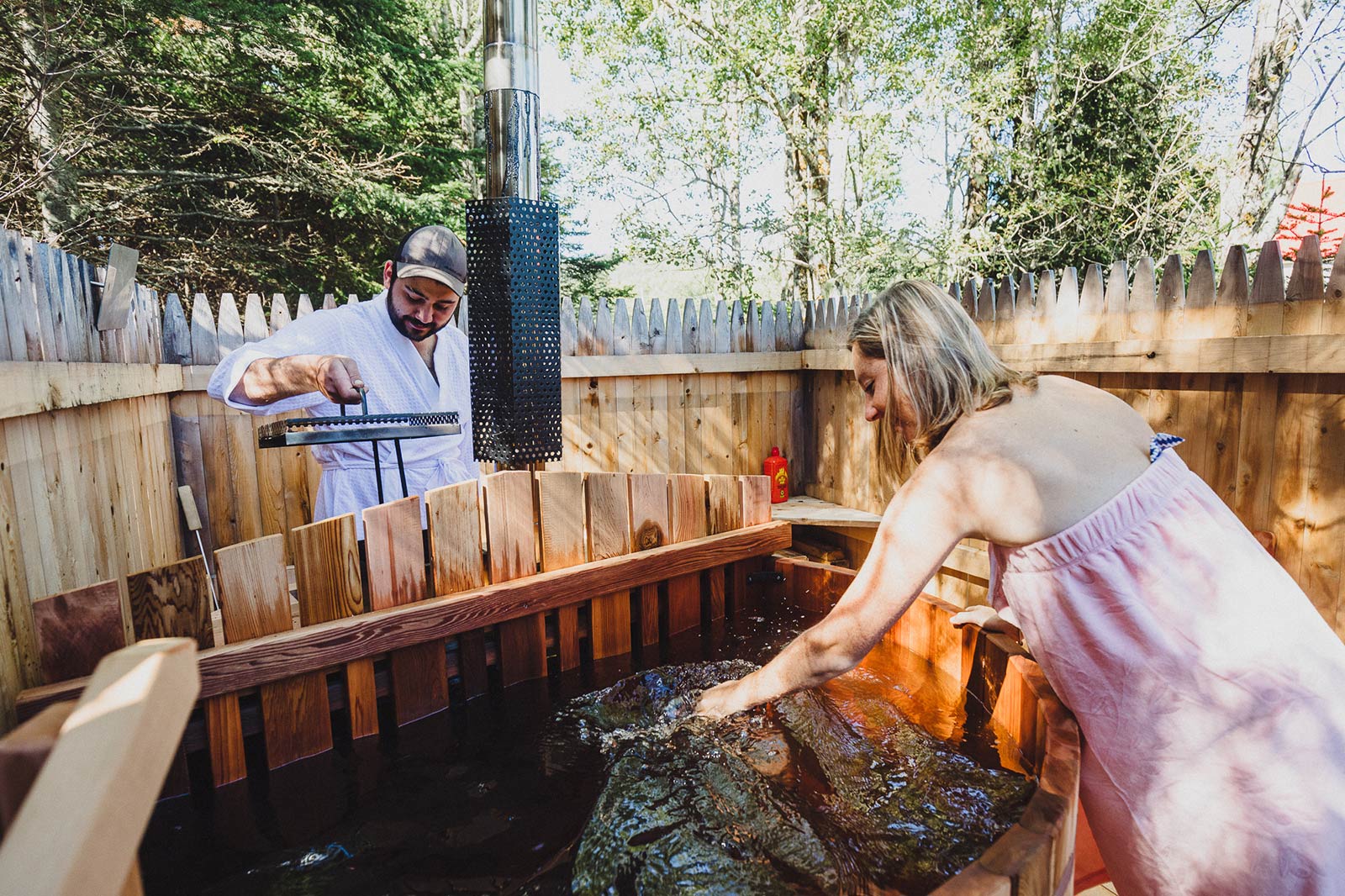 Review of West River Camping
Absolutely fantastic little private camp ground. From all the wonderful amenities like the outdoor sink, and the clean bathrooms, to the wood fired hot tubs! Our little cabin was very wonderful and a perfect little addition to our trip. The staff was also super wonderful as well!
Will definitely be back if we ever find ourselves looking for a place to stay in NB again!
Note to Editor:
West River Camping was formed when Covid hit our area in March of 2020. 
Address: 7359 NB-114 West River, NB, Canada E4H 2L1. (12km from Fundy National Park).
Phone: 506-887-CAMP(2267)
Owners: Scott and Melissa McMillan