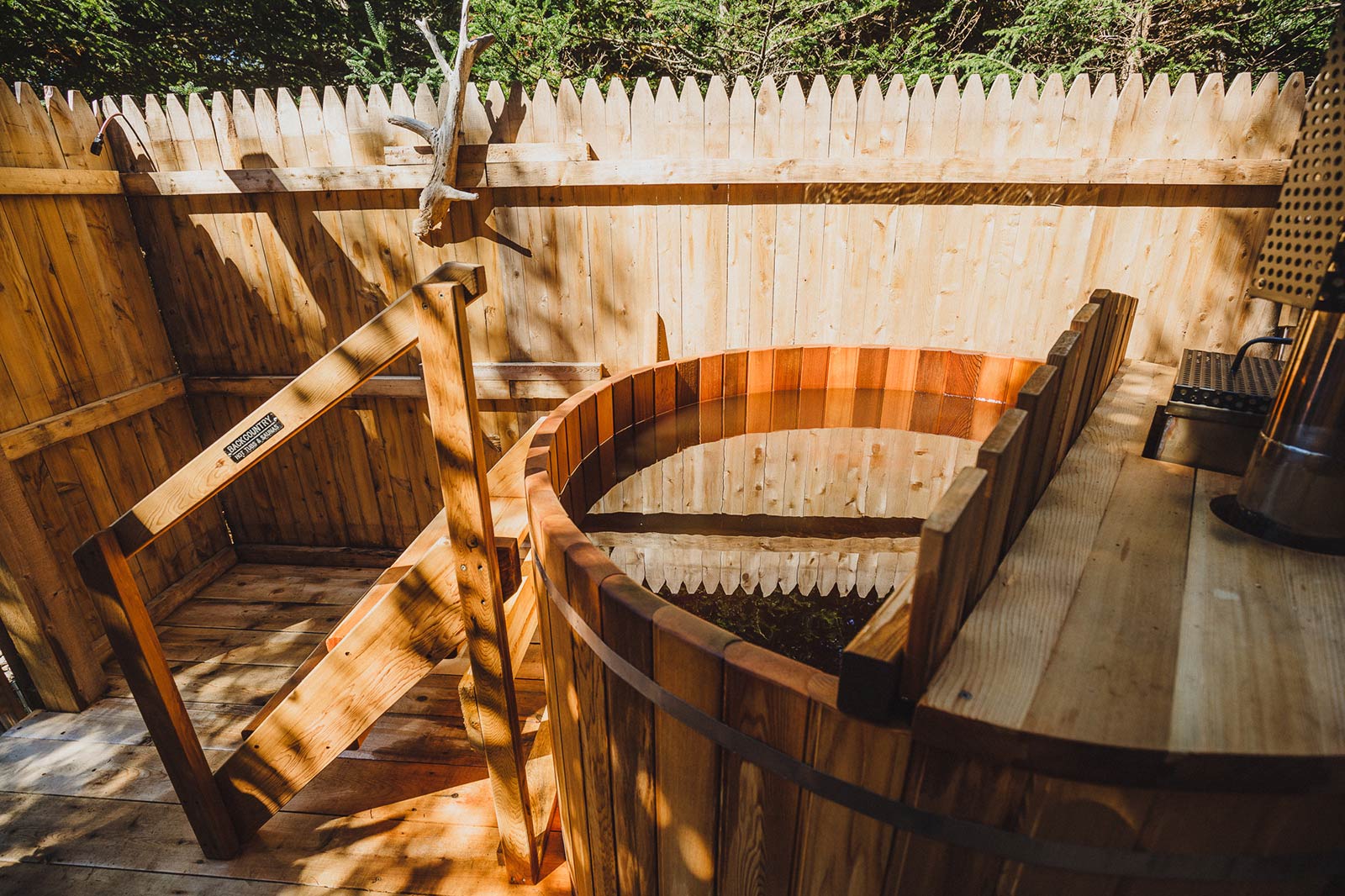 New to the West River Campground are 3 wood-fired hot tubs! The two we have shown here are uniquely named "The Watering Hole" and "The Wooden Bearrel". You can rent our hot tubs when making a reservation online or by calling the office. 
This unique experience located on private spaces throughout the campground give our campers a relaxing time away from it all. We have wood supplied inside the enclosure that you simply add to make the hot tub warmer. Each of our hot tub units has a paddle included to mix the water to make it your ideal temperature. Each hot tub fits two adults. It does take roughly an hour for the water to get warm so if you plan on using it right away you can notify our staff that you're almost there, and we can start up the fire for you! 
For the short time we've had the hot tubs available, they've been selling out quickly. If you're interested in booking them for your stay we highly recommend doing it upon booking your site.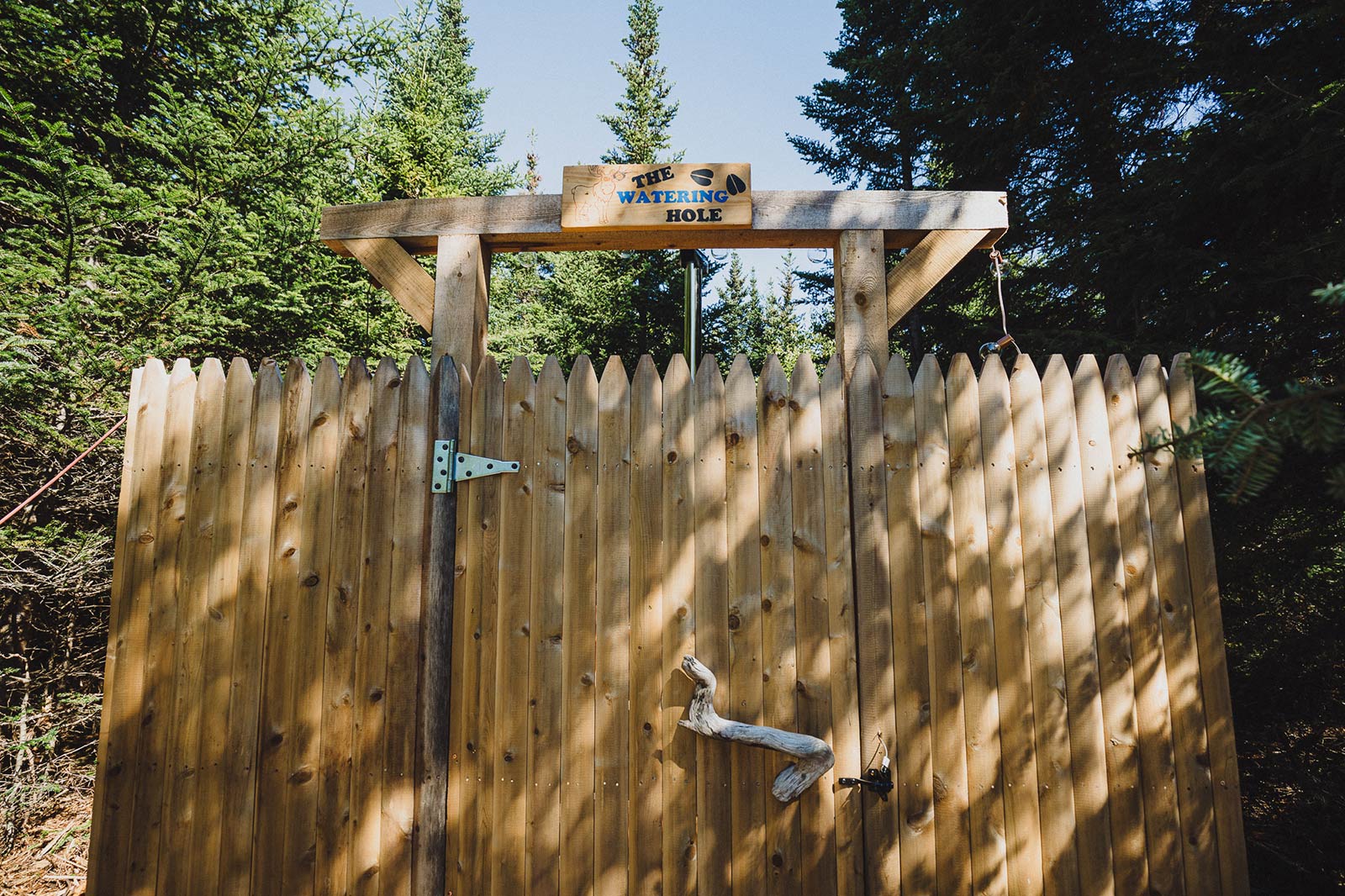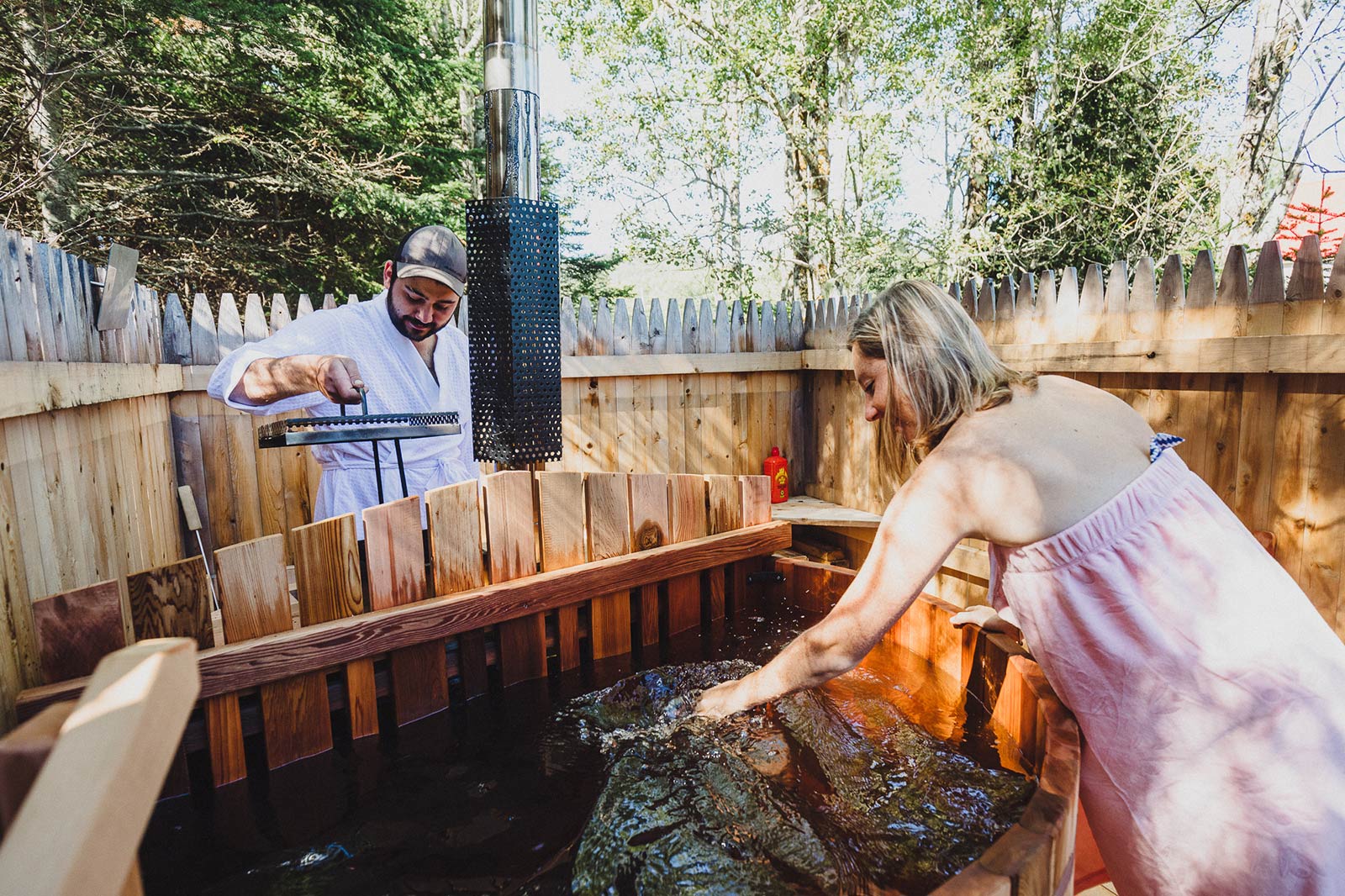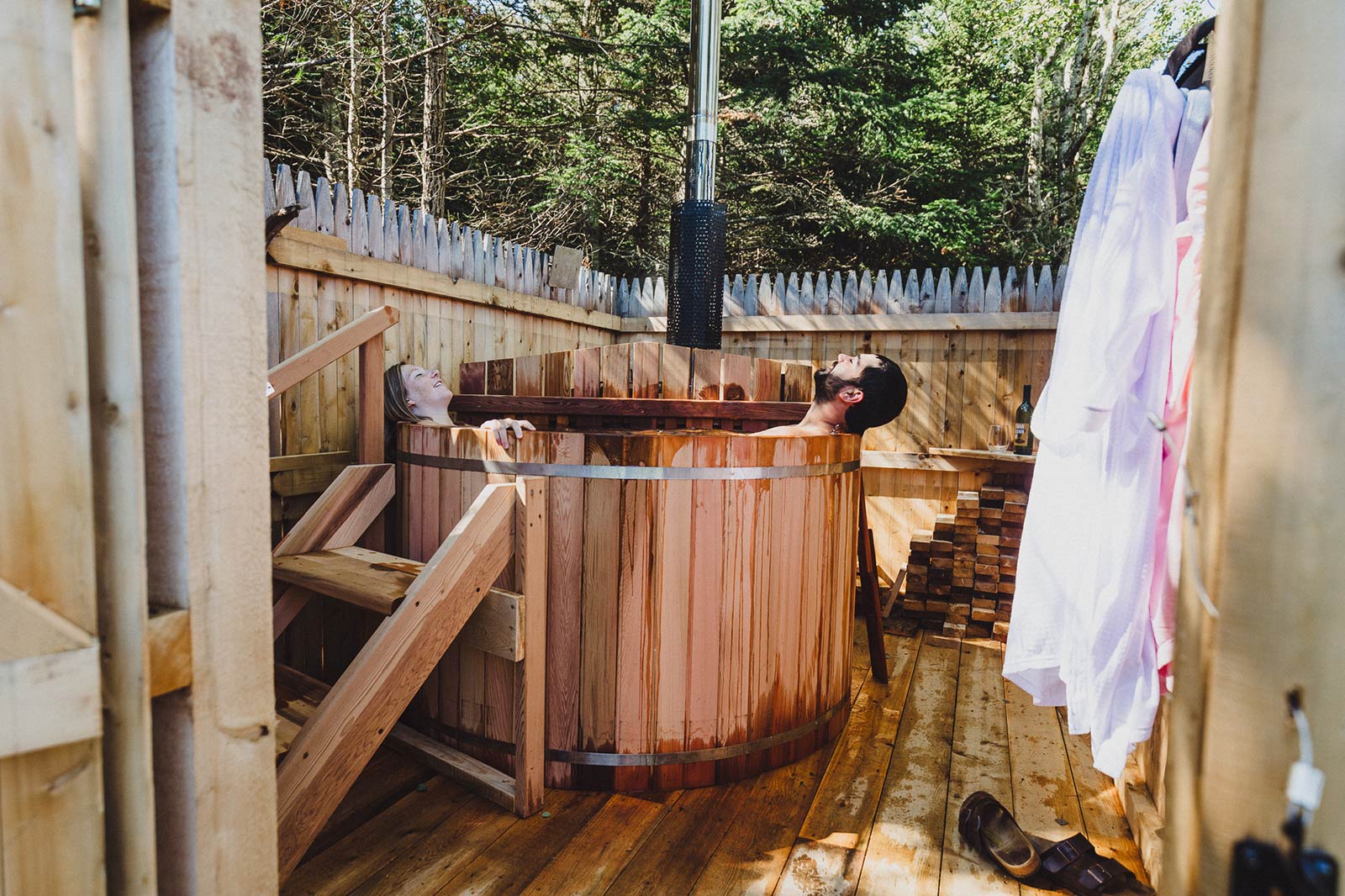 If you feel like this is your kind of vacation we highly recommend you booking one of our domes for couples. Both our domes come with a hot tub included in the rental.
We do have 1 other hot tub available but it's on a first come first serve basis. They can be hard to come by on weekends so be sure to book ahead. A wise tip for those booking in the short term – check a weekday booking to see if your schedule aligns. This could make one amazing getaway that you and yours need!